Village Activities
Adventure Land Playground
Relax while the kids play mornings through evenings on the imaginative nautical themed playground. Adventure Landing Playground is an enclosed fenced area, where kids can safely climb, swing, run and play.
Baytowne Adventure Zone
Phone Number:
850-428-2736
Website:
www.baytowneadventurezone.com
Hours:
12-8pm
*Starting March 11*
10am-10pm *Hours may vary depending on foot traffic
The Baytowne Adventure Zone in The Village of Baytowne Wharf will give you five more reasons to "hang" around Sandestin longer. Get an aerial view of the Village and its surroundings as you soar across the lagoon on the Baytowne Zipline, then head over to the Sky Trail Ropes Course to test your balance and agility. If you still haven't had enough fun and excitement, the Tower Climb and Eurobungy are Destin attractions sure to thrill you.
Attractions include:
- Baytowne Zipline - $20
- EuroBungy - $15
- Sky Trail Ropes Course - $15
- Tower Climb - $10
- Sky Tykes - $10
- Golf Challenge - $10
- Baytowne Tug Co - $3
For more information please click
here.


Connect with Baytowne Adventure Zone on Facebook!
For the most up to date Holiday hours, visit their
Facebook
Page.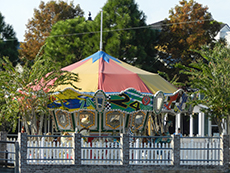 Baytowne Carousel
Phone Number:
850-267-6363
Hours:
Monday-Thursday: Closed
Fridays: 4-9pm | Saturday: 12-9pm | Sunday: 12-6pm
Experience the ride that brightens every child's smile. From racecars and dragons to zebras and reindeers, let your child's adventurous side come alive with the festive lights and music at the Baytowne Carousel located in the Village of Baytowne Wharf.
**Hours of operation subject to change depending on weather conditions and business levels.
Baytowne LIVE
The Village of Baytowne Wharf opens Baytowne Live on Adventure Lane. The newly renovated art and entertainment lawn has a brand new stage where you will find musical, artistic and interactive entertainment. Located just across from Blast Arcade and Laser Maze.
Entertainment Schedule:

March 25, 28 | Stevie Hall | 7-10pm
March 24, 31 | Bryan Bludworth | 7-10pm
April 1, 4, 8, 11, and 15 | Stevie Hall | 7-10pm
April 7 and 14 | Bryan Bludworth | 7-10pm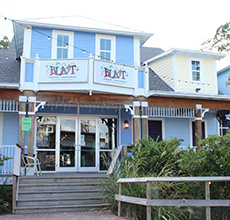 Blast Arcade & Laser Maze
Phone Number:
850-654-3333
Website:
www.blastfunandgames.com
Hours:
Sun-Sat: 11am-8pm
*Hours may vary depending on foot traffic
Blast Arcade and Laser Maze is an exciting, fun filled Family Entertainment Center located in Sandestin's Village of Baytowne Wharf. We offer family fun and activities that will surely have the entire family coming back for more. Our Arcade has over 60 redemption and video games that you can collect tickets for great prizes.
Put on your best Tom Cruise imitation and try to navigate thru our amazing Laser Maze. And, don't forget to visit Rootin Tootin in our Blast Em Shootin Gallery.
Blast Arcade and Laser Maze is the perfect location to host your next Birthday Party! For more information, call 850.654.3333 or email
info@blastfunandgames.com
.
Baytowne Live will be packed with entertainment weekly. BLAST announces the addition of the soaker frog in the shooting gallery AND the BAYTOWNE IDOL, green screen experience. Come and do it all!
Connect with BLAST on Facebook!
Captain Rex's Sailing Adventure
Phone Number:
850-730-7744
Website:
www.captainrex.com
Hours:
*hours to be determined
We offer day time cruises appropriate for family groups, party cruises for young people or adults, and our only Elegant Wine & Cheese Cruise each afternoon, this is a three hour outing under sail onboard a beautiful, traditional schooner featuring a variety of fine wines and exotic cheeses. During the day we offer pirate themed cruises for those with young kids, pizza party cruises (ideal for a teenage birthday), and just plain sailing on the bay. On our daytime cruises your welcome to pack a cooler with snacks and drinks or a picnic lunch. The "Nathaniel Bowditch" is a 54' sailing schooner that is also available for private charter.
**UPDATE:
Winter cruises are weather dependent, all private charters or large groups can book at Waterfront Gifts & Fine Art. Will resume regular daytime cruises in the spring.