Tribute Weekend
Ron Adams Shadow of the King | Friday, November 8th 6-8pm
---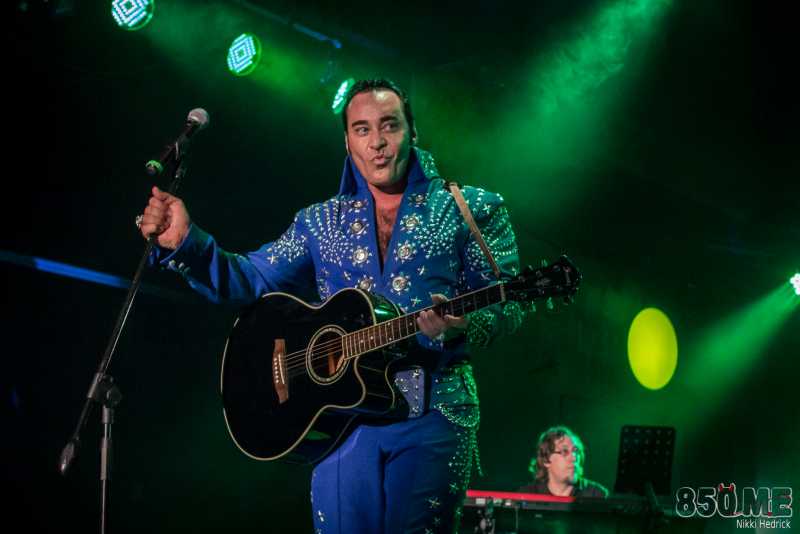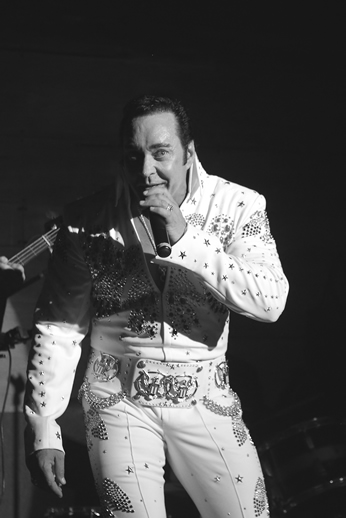 Ronald Dale Adams was born in rural Jefferson County Alabama from humble roots. He began singing in church as a young child and anyone that heard him sing knew that he had a special gift. As Ron reached adulthood and began searching for the right path in life, in his early 20's he turned his career focus to law enforcement and became a police officer in Birmingham Alabama. After pulling a man out of a burning house and saving his life along with two fellow officers, Officer Adams received the high honor of "Police Officer of the Year". He was promoted and moved to the vice and narcotic unit where he grew his hair out, dyed it black and went undercover. While attempting to make a drug deal in a club, Ron's attention was pulled to the stage where the lead singer of the band butchered an Elvis tune. The singer caught Ron's smirky smile reaction and challenged him to do better!!! The rest is history! That night changed Ron's life forever. He has co-starred in 2 movies "Southern Heart" and "Elvis' Grave". Ron's show is a tribute from his heart to yours and you can bet that he believes in the authenticity, all the way to the studded and spangled suits which were built by B&K Industries, and cut from the same pattern as Elvis' suits! Whether Ron Adams is doing his world famous Elvis show or one of his many other shows, one thing is sure, there is no other entertainer that captures your heart and soul and has you standing in your chair clapping, singing and cheering! Within 6 months, Ron was traveling all over the Southeast performing his Elvis Tribute show and was quickly becoming very popular. Ron has had one of the leading Elvis Tribute shows since 1987. He has written, produced, and directed, as well as starred in, many shows which include "The Life of the King", "Ron Adams and Friends Country legends Show", Ron Adams "Rat Pack" Tribute Show, and "Ron Adams and Friends "Reflections" (A journey through America's Musical History).
Pandora's Box | Saturday, November 9th 7-9pm
---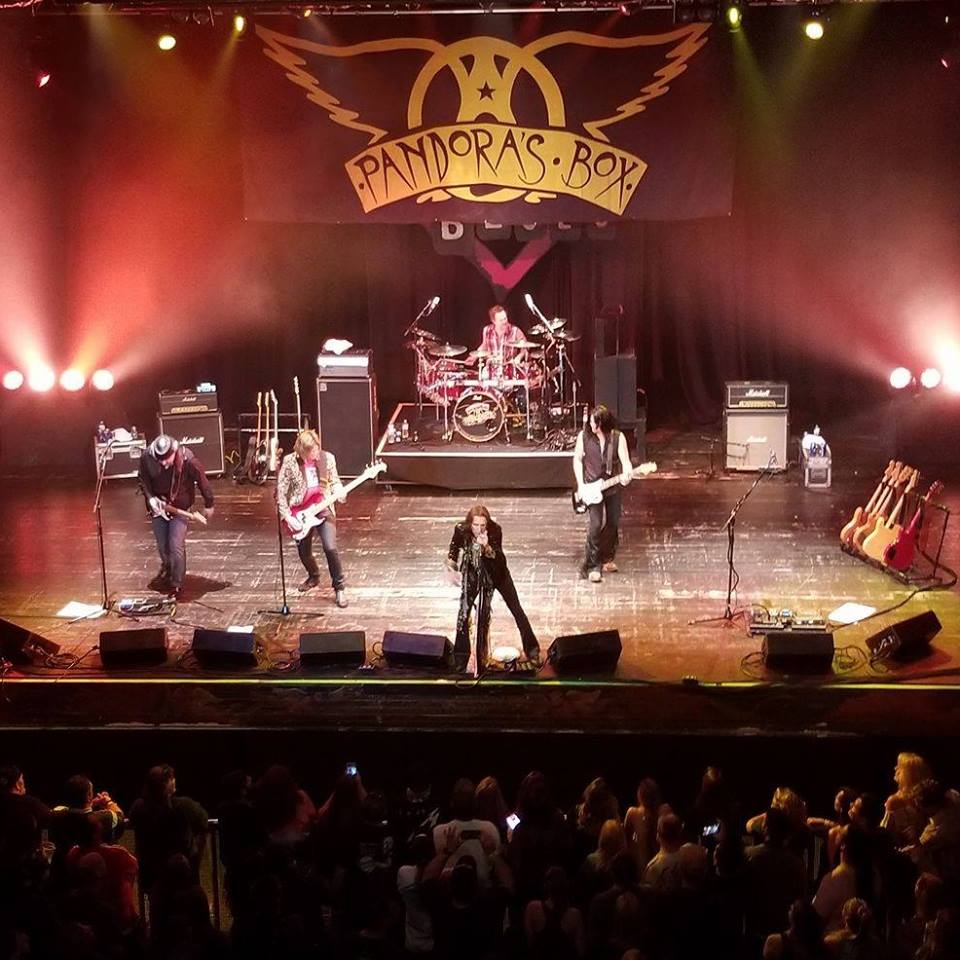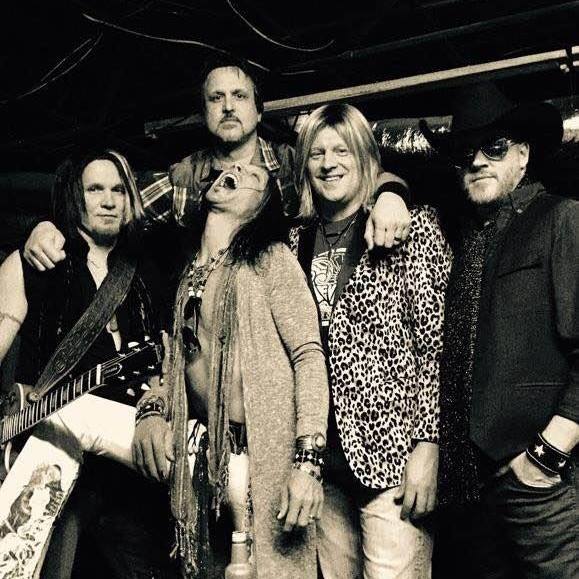 Pandora's Box - The Ultimate Aerosmith Tribute What really stands out about this amazing tribute to Aerosmith, is that it sounds so authentic and has such a powerful energy onstage. It's no wonder though, when you dig a little deeper into this brotherhood of musicians. All of these guys, (while spending time in other bands) have known each other and played together for many years. Most notably, guitarist and backing vocalist Troy McLawhorn has played with doubleDrive, Dark New Day, Seether (where he was a co-writer of their hit, "Country Song") and is a current member of the internationally known band Evanescence. But when he's not recording or on tour with Evanescence, he chooses to play guitar in Pandora's Box! Guitarist Steve Taylor and lead vocalist Nathan Utz started working together back in 1990 with Sony Records artist, The Blonz, and toured with bands such as Dokken, Poison and Mother's Finest, just to name a few. The Blonz released the single "Last Call for Alcohol" that made it onto the Billboard charts! Nathan and Steve have been working together ever since and their long career together makes for the same intense and entertaining chemistry onstage that Steven Tyler and Joe Perry share! That chemistry along with Nathan's uncanny resemblance to Steven Tyler's voice and appearance, will transport you to the front of the stage at an Aerosmith show!!! The band is rounded out by drummer Michael Foreman and Bassist Trent Horne who hooked up with the band through mutual acquaintances and friendships with Steve, Nathan and Troy. Having worked in and around the Atlanta music scene for many years and on stages all over the country, Michael and Trent bring the positive energy, talent and experience to complete this Aerosmith experience! A strong professionally minded group by day and a stage overflowing with musicianship, showmanship and friendship by night, Pandora's Box is on a mission to rise to the very pinnacle of the tribute band world in record time!!!!!
Not Quite Fab | Sunday, November 10th 2-4pm
---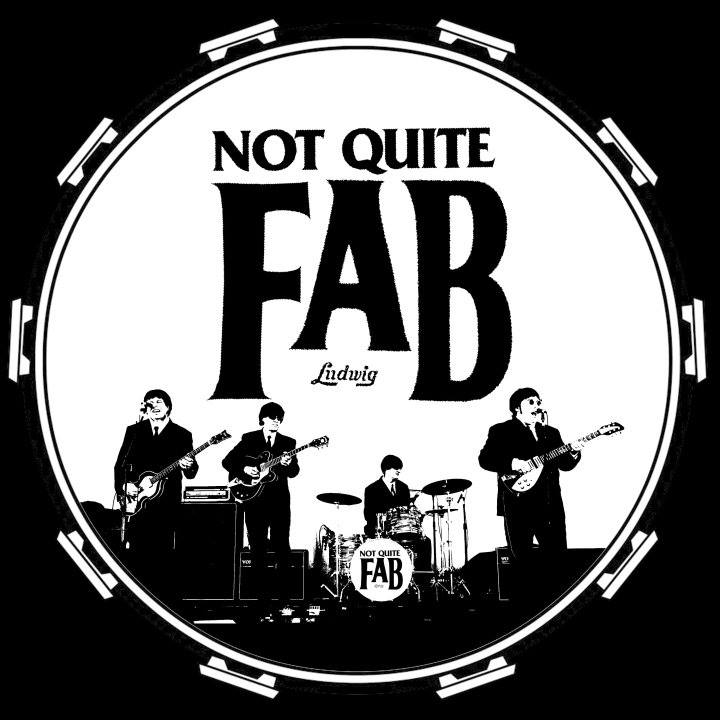 The top concert series draw in NW Florida, the Not Quite Fab Beatles Show is "Your favorite Beatles songs performed live". The Beatles performed live shows in America from 1964 to 1966. Three years, that's all! Not Quite Fab brings that experience and excitement to thousands of people who have never seen them, live before. From 1962-1970, Beatlemania to the summer of love, the songs of the Beatles changed the face of music. "Everyone knows every song" that's the kind of entertainment people want at their event. "Not Quite Fab" NW Florida's only Beatles Tribute Band. Book us for your next event and people will be talking about it for years. We have been performing Beatles Shows for since 2001. The show is two and a half hours of Beatles music all performed live. With Beatles wigs, Beatles suits and boots, Shea Stadium Jackets, Liverpool accents and the same model guitars and amps the Beatles used. (Hofner, Gretsch, Rickenbacker and Vox). The show is two part, early and later Beatles music with a costume change. Visual as well musical it provides people the opportunity to experience what a Beatles show may have been like. (Without all the screaming teenagers.) "Not Quite Fab" is Dickie Williams (Gulf Breeze) as Paul McCartney, Glen Vignolo (Pensacola) as John Lennon, Jim DeStafney (Pensacola) as George Harrison, and Jeff Fitzpatrick (Niceville) as Ringo Starr. This is a "professional show". Every age group from children to retirees loves the Beatles music and sings along and dances to nearly every song. Perfect entertainment for any event or age group. The real show is the full experience, sounds like- looks like- feels like the Beatles.