April Wednesday Night Concert Series- Tribute Series CANCELED
Emerald Coast Blues Brothers | April 1st

Terry Akens as Jake and Teddy Lehmann as Elwood, better known as the Emerald Coast Blues Brothers and the Monacos, have been performing tribute shows along the Gulf Coast (Louisiana to Florida) for many years. Their high-adrenaline show has opened for such acts as Percy Sledge, Bobby Blue Blend, Sugar Hill Gang and many more. This show is very traditional to the movie and music featured in the original film, including a movie-authentic Blues Mobile.
---
Departure | April 8th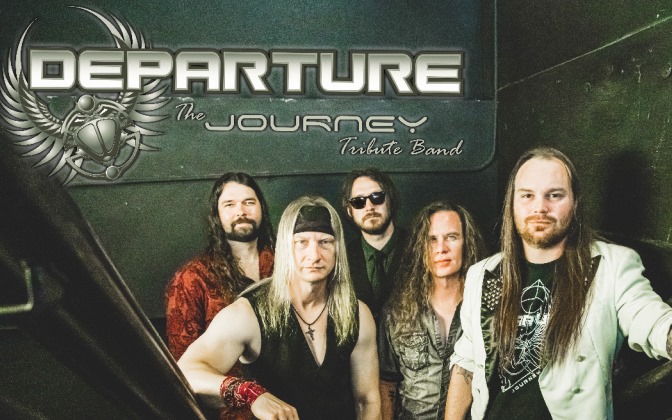 In their 12th year together, DEPARTURE is the most respected Journey tribute band in the nation. DEPARTURE replicates the look, sound and feel of the original 80's rock super group; Journey. All five DEPARTURE band members are from the original line-up and have been together from the very beginning. These veteran musicians love what they do and have developed an amazing on-stage chemistry. They pride themselves on giving their audience an incredible high-energy, qualitative stage show from start to finish. Dressed in the iconic tuxedo jacket, DEPARTURE lead vocalist, Brian Williams, has an amazing singing voice, flawlessly matching Steve Perry's vocal range and on-stage movements. DEPARTURE plays all the hit songs that everyone knows and loves. They perform for 2 hours straight without taking a break to give their audience the true concert experience. Their performance is professional and highly engaging for their audience. Everything heard during their performance is live with no pre-recorded tracks used. Performing over one hundred shows nationally per year, DEPARTURE brings the very best of Journey to audiences of all ages.
---
Tusk | April 15th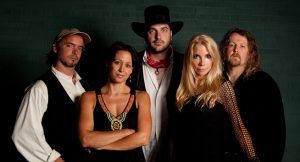 Tusk is the number one Tribute to Fleetwood Mac in the world, bar none. No fancy tricks, no gimmicks, just five musicians recreating the music of Fleetwood Mac to perfection with note for note renditions that no other Fleetwood Mac tribute on the touring scene today can come close to duplicating. Tusk covers all the great hits of Fleetwood Mac, which has featured the talents of Mick Fleetwood, Christine and John McVie, Lindsey Buckingham, Stevie Nicks and others over the years. The five seasoned, well-respected musicians comprising Tusk have been making music together in various combinations and styles, in original outfits and in cover bands, for over twenty-five years. It seemed only fitting that they should come together to form the Ultimate Fleetwood Mac Tribute, and pay homage to a group that dominated the charts during the band members' formative years. Authentic-sounding and always respectful, Tusk leaves no stone unturned in replicating the sounds of one of the world's best-loved, top-selling bands.
---
Satisfaction | April 22nd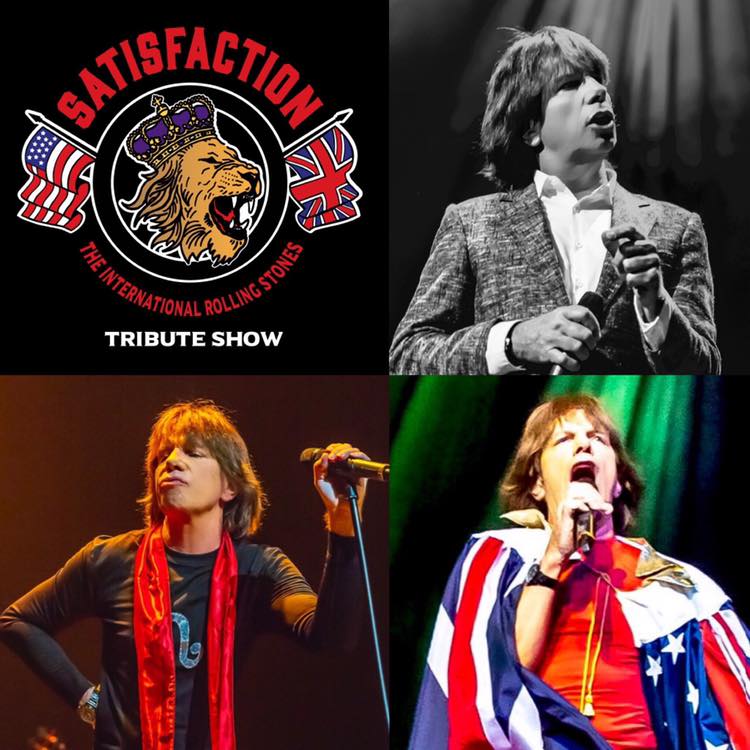 Satisfaction/The International Rolling Stones Show" is the international touring tribute show to the World's Greatest Rock & Roll Band. This Billboard & Pollstar listed show is now in its 15th year of production with over 2500 performances. This highly acclaimed production showcases the most authentic cast & costuming of its kind. The likes of Mick Jagger, Keith Richards and cast bring a colorful performance to over 50 years of classic hits. Featured in Rolling Stone, Showbiz Magazine, Las Vegas Today, CBS Sunday Morning news and hundreds of national newspapers, magazines, television & radio as the world's greatest show honoring the Rolling Stones and their legacy.
---
Bebe le Strange Heart Tribute Band | April 29th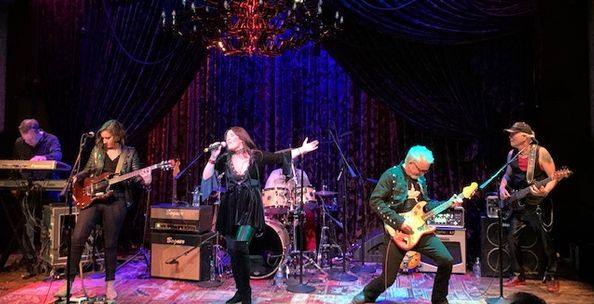 B'eb'e le Strange is Nashville's hot, premier, ultimate tribute to HEART. Each highly talented member is world traveled with an impressive number of years of experience and skill. The band is known for their monster vocals and musicianship. Combined with unceasing stellar performances, this has aided to create a solid foundation for this fabulous tribute to HEART. "We always look forward to captivating the crowd with the music of HEART. Taking everyone on a musical journey back in time, B'eb'e le Strange recreates the phenomenal songs of the 70s, 80s and 90s that are still loved by loyal HEART fans around the world! We are here to keep the light shining, to keep it alive, so their incredible music continues to live on," says Shareen Ann King, who portrays Ann Wilson. No HEART fan will be left disappointed once they experience their highly energetic, power-packed, amazing show!