Wednesday Night Concert Series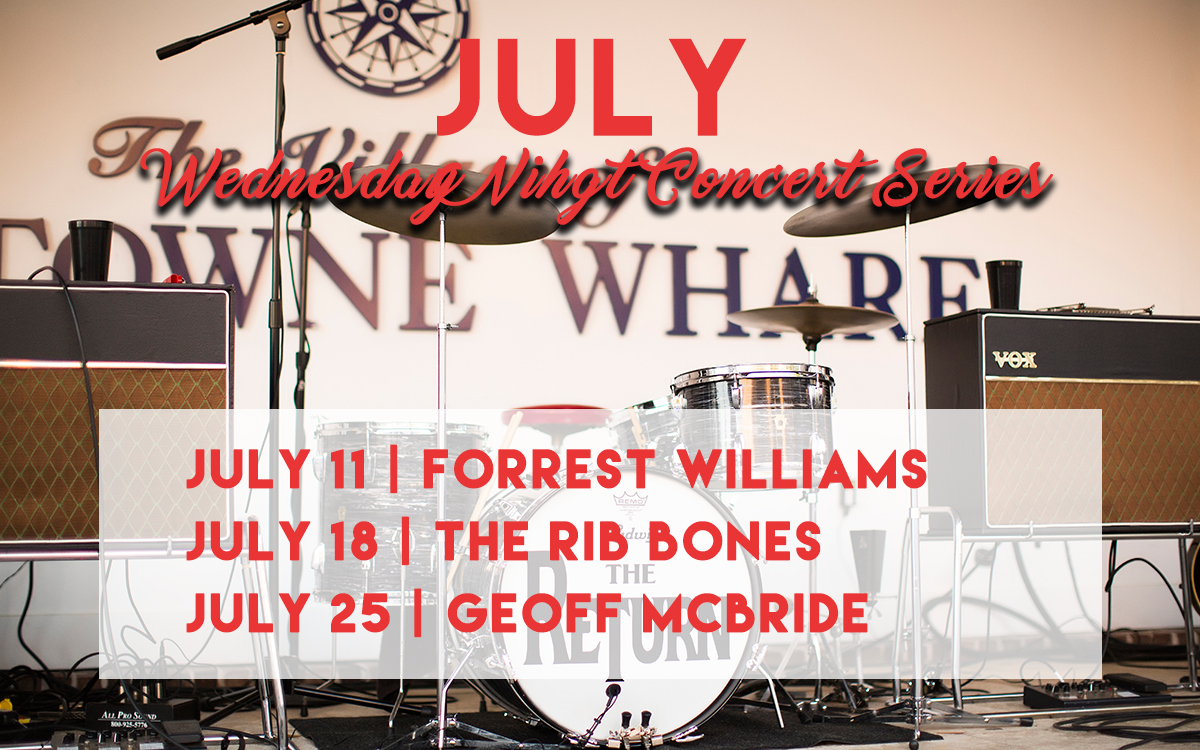 Relax in the summer breeze with live concerts on the lawn from local and regional artists from 7-9p.m.
July 11 | Forrest Williams Band
Growing up in the hills of Arkansas, Forrest picked up the guitar when he was 14 years old and has been playing ever since. He grew up listening to Rock, Blues, Country, and Folk music from the 60's up to present day, which has influenced his songwriting. His style covers a variety of music, incorporating the acoustic guitar and the harmonica. Forrest released his second all original studio album "Gonna Take Love" in October 2012. His first album self titled was released in 2007 and he is currently working on his third studio album, which will take him back to his roots of good ole Country music. With enough original songs for a following 2 CD's,the future is looking bright!
July 18 | The Rib Bones
Rob Pate - Guitar
John Reinlie - Drums
Neil Sebree - Bass
July 25 | Geoff McBride
You heard him on "The Voice." Now get ready to hear the true voice of Geoff McBride, a voice born of tradition. The powerhouse singer blew away millions of viewers - and judges Christina Aguilera and Cee Lo Green- with his explosive twist on Stevie Wonder's "Higher Ground" during the blind auditions phase of NBC's mega-hit talent competition.
"I want to convey the essence of who I am as a vocalist and an artist," the singer says, "my love for a variety of music, from pop and R&B to gospel, acoustic, soul and rock. Though my foundation is in soul music, I am not just a soul singer. I believe that all music transcends together."