Wednesday Night Concert Series
June Wednesday Night Concert Series
7-9pm
June 5 | The Blenders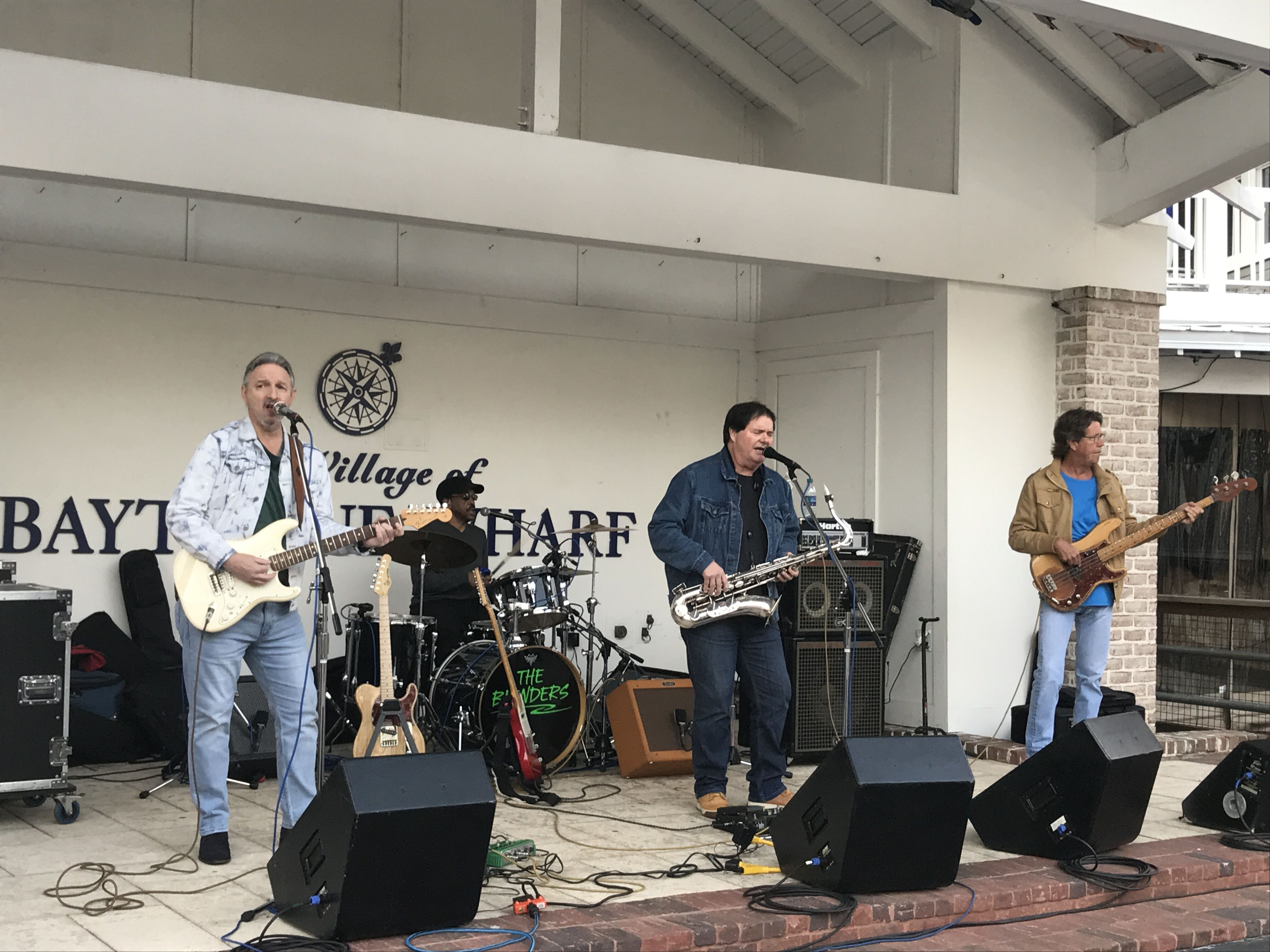 The Blenders have been thrilling audiences along the Gulf Coast with their distinctive mix of funk, soul, and rhythm and blues for the past seven years. This four-piece band is powered by the soulful vocal, saxophone and guitar work of Blane Butler. He's also the guitarist and tenor sax player. On bass is Joe Long, who for years has provided solid, energetic rhythm to several successful Gulf Coast bands. Drummer and vocalist Don Tucker played for years in the Los Angeles area and, along with Long, functions as the kicking heartbeat of the band. The bands newest member is John Link on keyboard, saxophone, and vocals. His impressive credentials include several years as a band leader in the United States Air Force.
June 12 | Catalyst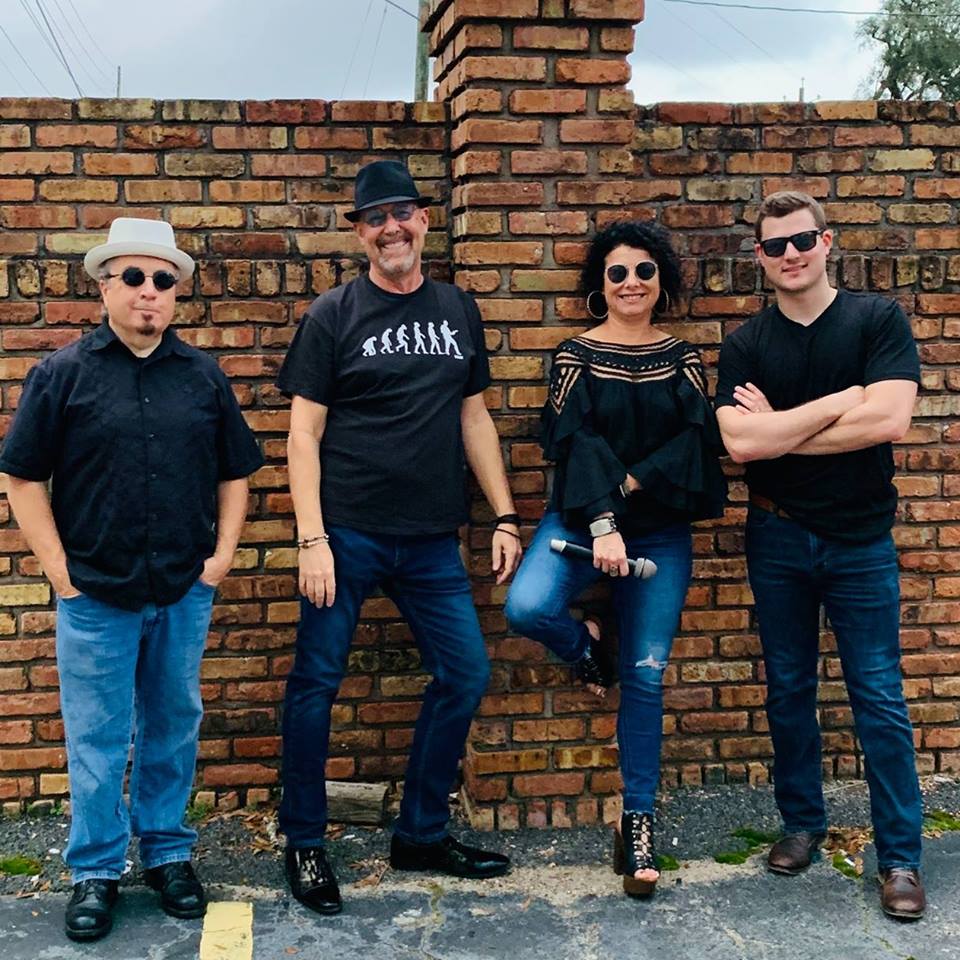 Catalyst is a local Dance/80s/Classic Rock/Variety cover band playing a large mix of danceable music that everybody knows and loves. They have a ton of fun playing music together and they bring that energy to the stage. They love to get everyone dancing. Catalyst! They are the "spark" that gets the party started!
June 19 | Stephen Simmons

Stephen Simmons was raised in the small town of Woodbury, Tennessee. His mother was a schoolteacher and his father held a factory job. In his family, they were the first generation that didn't work the farm. As a songwriter and fifteen years as a Road Dog, Stephen's vision has grown to entail more than just reflections of rural America. The songs on his recordings, deal with existential realities that are familiar to country and city dwellers alike: redemption, heartbreak, hangovers and the loneliness of the road. Stephen's records (which were compared to everyone from Johnny Cash to Ryan Adams) combine virtuosic songcraft and musicianship with unparalleled artistic honesty. His work has been covered by Mojo Music, Uncut, and The Washington Post. Simmons released his debut studio album, Last Call, in 2004 where it was praised by critics on both sides of the Atlantic, picked up and released by Rounder Europe Records; followed by three more Rounder Europe releases and extensive touring in Europe. As a Songwriter with Television credits (Sons of Anarchy) and as a steady road act (over 1,000 shows in the past decade in ten countries) Simmons continues to evolve as an artist. His most recent albums have been released in Europe on Germany's premiere roots label; Blue Rose Records.
June 26 | Boukou Groove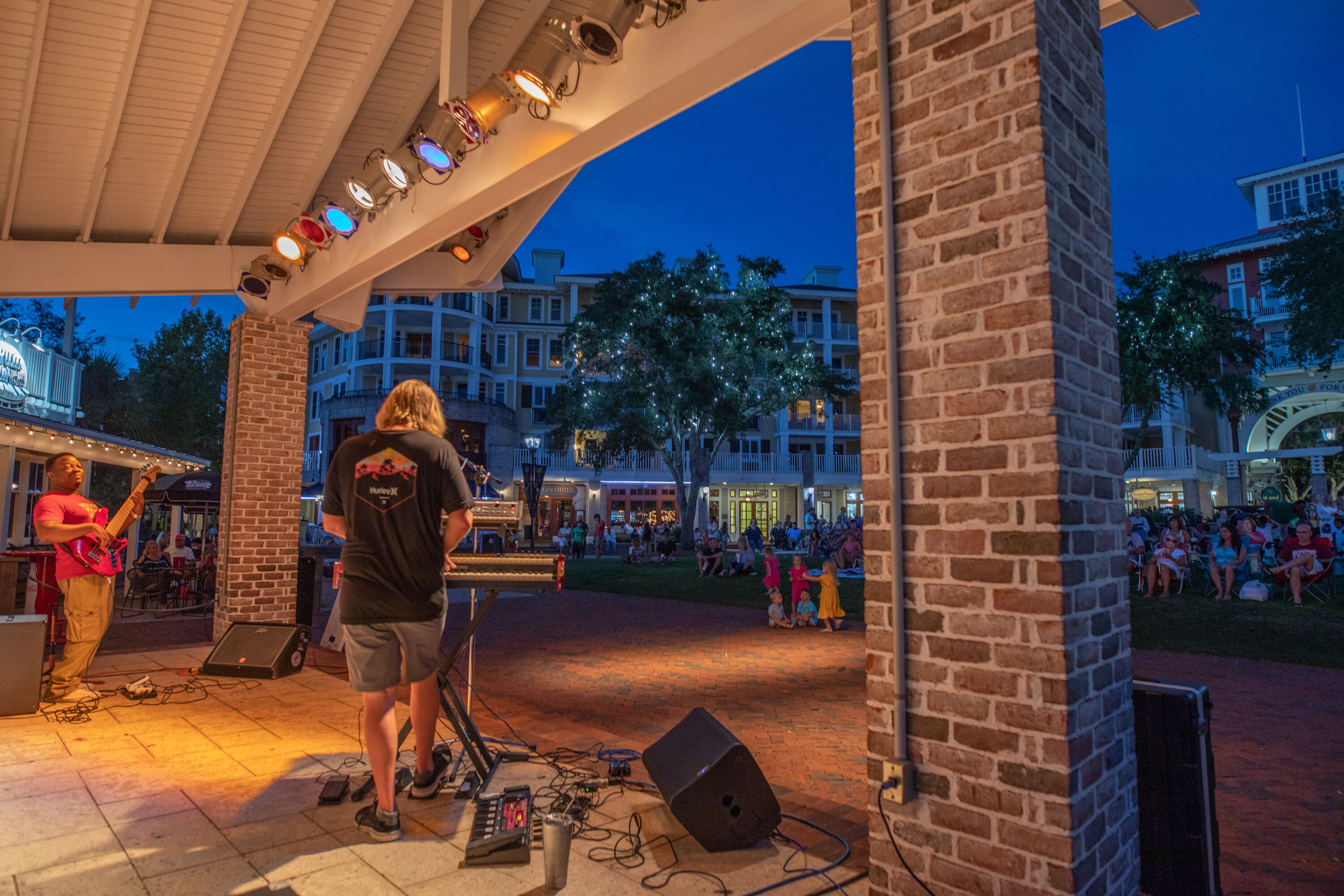 With the lively international release of their debut LP "A lil' Boukou in Your Cup" and the ability to maintain a dynamic tour schedule, Boukou Groove provides audiences with a genre-bending collective, touching on elements of New Orleans style Funk, R&B, Soul and Blues. Founded on the stage at Tipitinas in New Orleans in 2010, Boukou Groove is the brainchild of singer/producer Donnie Sundal and New Orleans guitar luminary Derwin "Big D" Perkins. Sundal, sharing stages and recording with the likes of Sam Bush and Junior Marvin of The Wailers, creates an infectious blend of energy and enthusiasm as he showcases his multi-octave ranging vocals while sustaining his brand of lavish Moog bass lines. Big D (Jon Cleary and the Absolute Monster Gentleman, Bonnie Raitt and Rockin' Dopsie) provides his smooth and funky guitar licks largely based on improvisation and feel alone. Together, no matter what the venue, the band provides their distinguishing style and creates a kinetic environment that's easily spread throughout the audience.