Wednesday Night Concert Series
May Wednesday Night Concert Series
7-9pm
May 4 | Jessie Ritter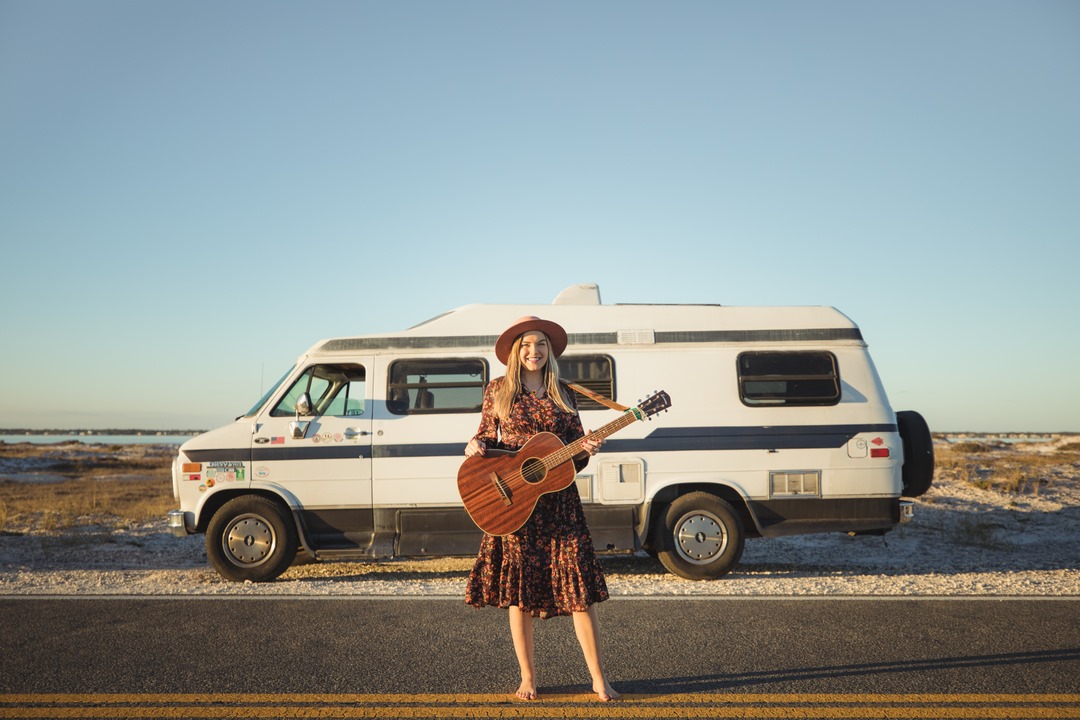 Based in Nashville, Tennessee and Northwest Florida, singer/songwriter Jessie Ritter plays a heartfelt brand of country-pop with a breezy, romantic feel and plenty of charm. While studying music at Belmont University in Nashville, she released her EP Stories Told. Ritter then cut her teeth on the cruise ship circuit, releasing her debut album, Coffee Every Morning in 2018. After winning NashFM 105.5's regional Nash Next competition, she represented the Florida Panhandle in the finals, beating out over 800 contestants to be named the 2018 Nash Next winner. She gained national recognition and a record deal with Big Machine (home to heavy-hitters like Taylor Swift and Florida Georgia Line) making her label debut in May 2019 with the single "Nothing But You." She then swept the 2019 Northwest Florida Beachcomber awards taking home eight titles including: Musician of the Year, Album of the Year, Best Original Song, Best Country Artist, Best Singer/Songwriter, Best Solo Artist, Best New Artist, and Best Female Vocalist. Opening slots for Eli Young Band, Hunter Hayes, Easton Corbin, and Runaway June followed, as well as featured performances alongside hitmakers at songwriter festivals across the southern United States. A native of Cape Girardeau, Missouri, Ritter grew up on her family farm listening to country radio and absorbing the sounds of artists like Lee Ann Womack, Shania Twain, and Miranda Lambert. She is continually inspired by her favorite writer/performers: Lori McKenna, Natalie Hemby, and Cam. Touring heavily through the Midwest and Gulf Coast regions, Ritter released her newest soul-stirring single "Home" on November 13, 2020. The music video followed the next week letting you see even deeper into the home and heart of Jessie Ritter.
May 11 | Cosmic Rascals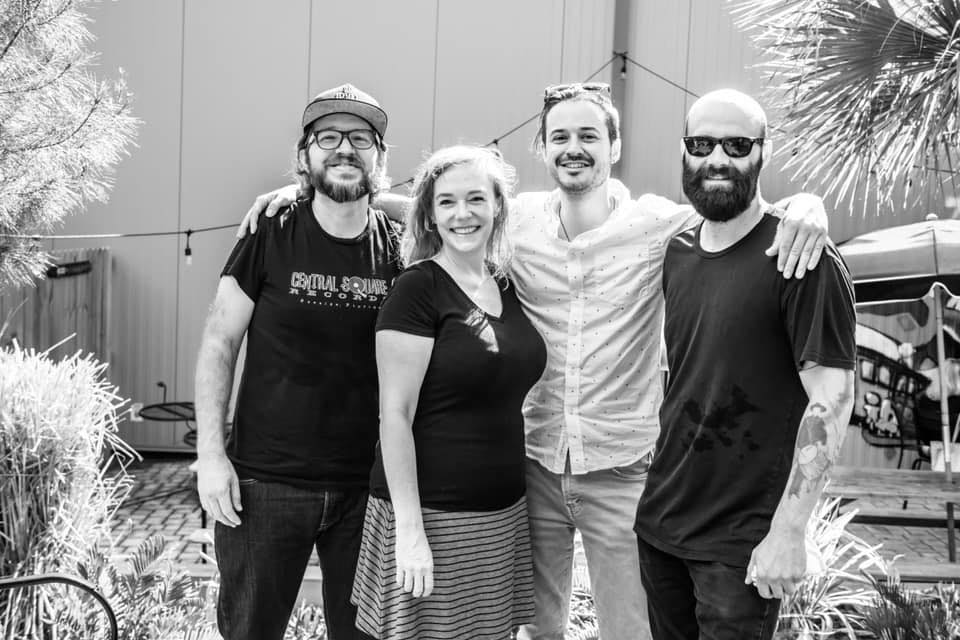 Local band.
May 18 | Boukou Groove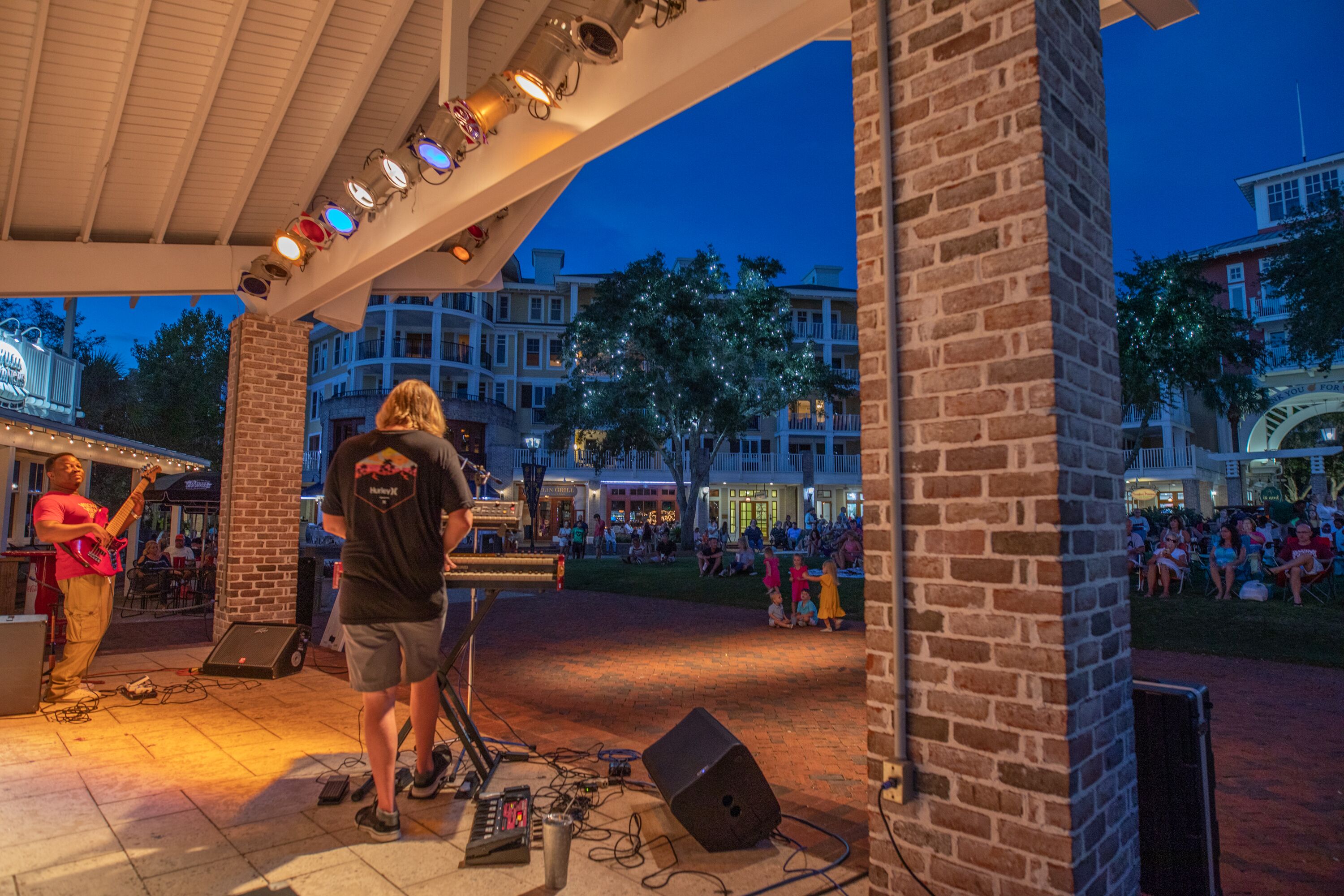 Formed in 2010, Boukou Groove is a New Orleans funk, soul, and jam band composed of veteran-vocalist/keyboardist/Moog Bass & Donnie Sundal, and guitarist, Derwin "Big D" Perkins. The combination of Big D's gripping N'Awlins funk guitar and Donnie Sundal's wailing keyboards and "blue-eyed soul" voice have lit up audiences around the world. That same chemistry has been distilled intotheir albums A LIL' BOUKOU IN YOUR CUP (2012), LET THE GROOVE RIDE (2015) and the Single release 2019 "Never Steal Our Thunder". Boukou Groove often have top-ranked musicians join them live so it is no surprise that A LIL' BOUKOU IN YOUR CUP features special guests Sam Bush, the father of Newgrass, on mandolin, and Junior Marvin of Bob Marley's Wailers on guitar. The song "Two To Tango" features John Cleary on solo piano, and, to date, has enjoyed 1.3+ million plays on Spotify, while the song "Stay Broke" was named "2012 Song ofthe Year" by Peter Barakan, a renowned DJ and host of "Barakan Beat" on Inter FM and "WeekendSunshine" on NHK FM in Japan. The title track on LET THE GROOVE RIDE was accompanied by a full-length video release by Live For Live Music, and features special guest Nigel Hall from Lettuce on background vocals. "Blame It On Me"marks Big D's vocal debut,and is one of the most streamed songs on the album. Bob Marley and the Wailers guitarist, Junior Marvin, also makes an appearance.
May 25 | Cadillac Willy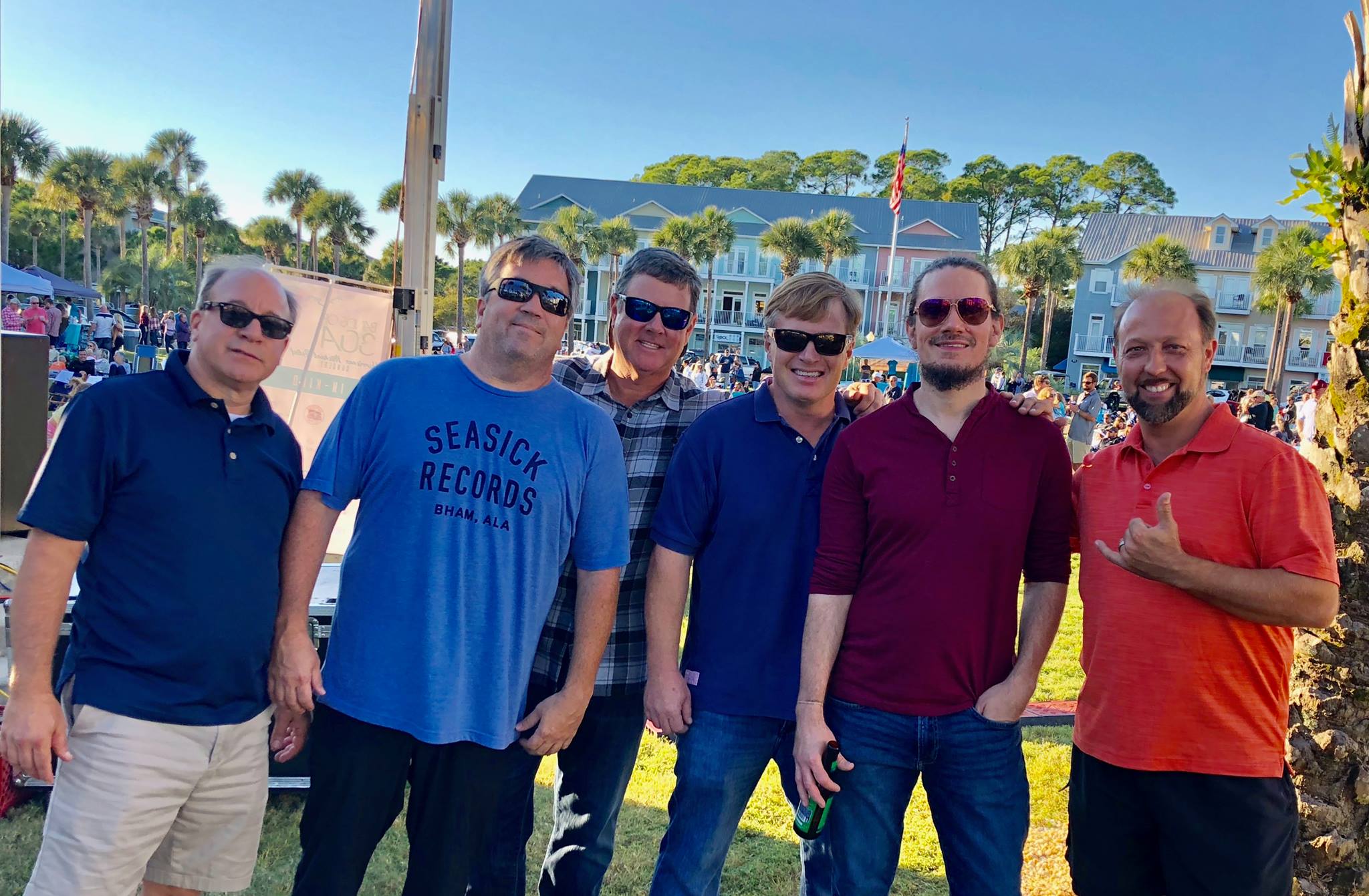 In the year 2000, percussionist Louie Antoon and lead guitarist Clayton Bonjean began the formation of what is now Cadillac Willy. It all started in Clayton Bonjean's project studio. Bonjean and Antoon were honored to have Allman Brothers bassist Dave Goldflies sit in on the first recording sessions. Later, John David Sullivan moved to Destin and was asked to play rhythm guitar and sing. Drummer Josh Pace and bass player Patrick Wilson later joined the band and Cadillac Willy was ready for the road. In the spring of 2008, Cadillac Willy was without a lead singer, so Clayton, unbeknownst to the rest of the band put an ad in craigslist ( Louie loves to tell this story, ask him about it). At the same time Metz Barnes was perusing craigslist for a job and happened to find that same ad in the musician's section. He and Clayton emailed back and forth for awhile and he finally sat in with the band at Hog's Breath for the first time in July 2008. Things went pretty well and he's been singing with them ever since. The drummer position has kind of been a revolving door, mostly manned by JP and Charles Pagano over the years, but recently has been filled by Shawn Shackleford who brings his wild style and many cymbals to the mix. John Mark Turner, a veteran of the road, fills in on lead guitar and bass when needed. When you need live music with heart and soul that makes you move your feet--call Cadillac Willy.