Discover the Heart and Soul of Sandestin
Located along the shores of the Choctawhatchee Bay in Northwest Florida, The Village of Baytowne Wharf features an array of boutiques, eateries, galleries and nightlife -- not to mention a jam-packed schedule of outdoor festivals and special events for the entire family. This spectacular setting, all within the gates of Sandestin Golf and Beach Resort, is the perfect spot to spend a vibrant afternoon, evening, week, vacation, or you can be one of the lucky few who frequently experiences Baytowne Wharf through home ownership.
Featured Events
Wildlife Monday
Monday, May 23rd - Monday, August 8th
Time:
5:30-8pm
Location:
Events Plaza Stage
Cost:
FREE
Enjoy wild face painting and animal crafts from 5:30pm-6:30pm. Then from 6:30pm-8:00pm, Join Emerald Coast Wildlife Refuge and meet all their animal friends while you learn all about the Emerald Coast ecosystems, wildlife rehabilitation, and more!
Boomin' Tuesday
Tuesday, May 24th - Tuesday, August 9th
Time:
7:15pm-9:15pm
Cost:
FREE
Turn your eyes on the sky and watch as we light up the night with a breathtaking fireworks show over the Lagoon at 9:15pm.
PLUS now enjoy a DJ Dance Party with DJ Mike Whitty in the Events Plaza at 7:15PM!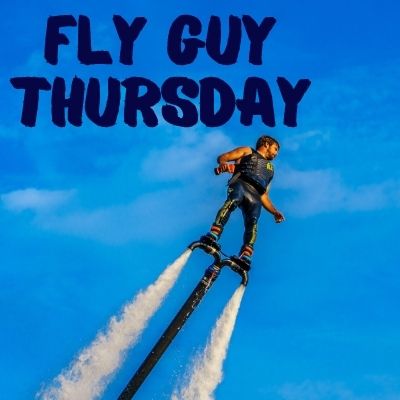 Fly Guy Thursday
Thursday, May 26th - Thursday, August 11th
Time:
6:30pm & 8:30pm
Cost:
FREE
Enjoy shows from fly-board extraordinaire Ben Merrell over the lagoon! Watch as he soars to the sky and makes waves at Baytowne Wharf.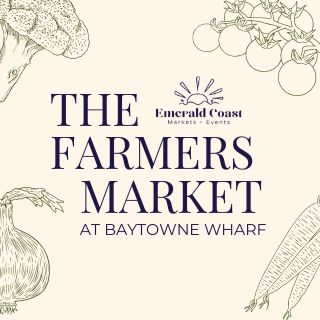 The Farmers Market at Baytowne Wharf
Saturday, July 23rd - Saturday, October 1st
Time:
10am-2pm
Location:
The Village of Baytowne Wharf
Cost:
FREE
Local small business bring a lovely brand-new farmers market to Sandestin's Village of Baytowne Wharf every Saturday July 23rd-October 1st. Come shop with local farmers, bakers, local fresh seafood and gourmet, beef, local honey, fresh pressed juices, and much more!
[
Connect with us on Facebook!
]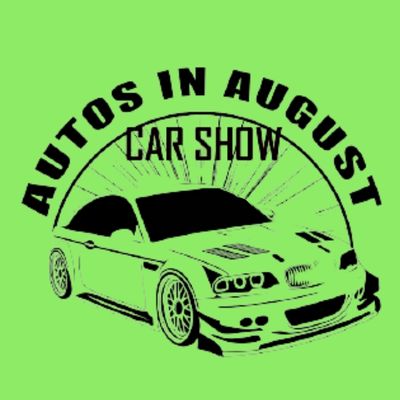 Autos in August
Saturday, August 13th
Time:
11am-3pm
Location:
The Village of Baytowne Wharf
Calling all Muscle Cars, Jeeps, Vettes, 4x4s, Exotics, and Imports! Join The Village of Baytowne Wharf and Emerald Coast Customs for a day of fun, sun, and cars! Prizes will be awarded in more than 6 categories and trophies will be given for nine different classes. Visitors are welcome to walk around The Village of Baytowne Wharf and look at the cars PLUS enter raffles and win FREE prizes. Come join us for a fun day and help raise money for Children in Crisis!
Registration limit 100 cars. First come first serve. Vehicle registration includes a FREE Emerald Coast Customs T-shirt. Pre Entry Fee is $15 per vehicle and $25 after August 1st. Registration and vehicle load in is 8am-10:45am day of event.
Cash App: @EmeraldCoastCustoms850
VENMO:@EmeraldCoastCustoms
Plus discounted accommodations! To book, use group code: AUTOS22 at www.sandestin.com or call 850.867.8000!
For participation info email eccdestin@gmail.com or call 850.424.3821
[
Connect with us on Instagram!
]
Perfect Hues: Baytowne Art & Food Fest
Friday, September 2nd - Sunday, September 4th
Time:
5pm-10pm Nightly
Cost:
FREE
This Labor Day Weekend Join us for Perfect Hues: Baytowne Art & Food Fest. Each evening from 5pm-10pm stroll The Village streets as you browse a variety of artwork from local and regional artists, and savor bites from some of the area's best restaurants and food trucks. Enjoy LIVE music throughout the festival and a spectacular fireworks show over the lagoon on Sunday at 9:30pm. We love kicking off the fall season with such a unique, moonlit weekend!
Music Line up:
Friday
5-7:15pm: Jessie Ritter
7:30-10pm: Shakedown Duo
Saturday
5-7:15pm: Jared Herzog
7:30-10pm: Casey Kearney
Sunday
5-7:15pm: Mike Whitty
7:30-10pm: Ken & Andi Johnson
Vendor Registration ends August 12th.
[
Apply Here
]